Center for Causal Discovery
Distinguished Lecture in Causal Discovery
University of Pittsburgh, Carnegie Mellon University,
Pittsburgh Supercomputing Center and Yale University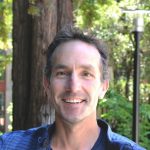 Josh Stuart, PhD, Professor, Biomolecular Engineering Department, University of California Santa Cruz, "Unmasking All Forms of Cancer: Toward integrated maps of all tumor subtypes" at 11:00 am on Thursday, February 16, 2017, in Rooms 407A/B BAUM, 5607 Baum Blvd., The Offices at Baum.
Abstract: The varieties of cancer seem numberless. From classic tell-tale genomic alterations like the Philadelphia chromosome in CML, to the recurrent and specific amino acid V600E BRAF mutations in melanoma, from HER2 amplifications in some breast cancers, to hypermutated tumors in colorectal cancers linked to epigenetic changes. Are tumors that arise in different tissues distinct? Is every patient's tumor distinct? Or are there underlying connections to help construct a molecular taxonomy of cancer's forms?
In this talk, I will present results from the TCGA Pan-Cancer analysis project to investigate cancer's forms in the most comprehensive study of tumor subtypes attempted to date. We derived a map of tumor classes encompassing an integrated view of six different omics datasets. While most tumors (90%) cluster with others from the same tissue of origin, a significant fraction (10%) are reclassified into groups of multiple tissue types. Data on patient outcomes suggests the reclassification could provide important information to consider for treatment. I will also present novel pathway analysis methods and landscape visualization techniques that help probe further into these results.
Biography:  Dr. Stuart received his PhD in Biomedical Informatics at Stanford University.  He has expertise in developing computational models to integrate multiple sources of information and a background in machine-learning applied to high-throughput datasets. He has recently developed pathway-based models to integrate multiple sources of gene activity to predict alterations and clinical outcomes in tumor samples. He co-leads the Pan-Cancer working groups for the Cancer Genome Atlas project and the International Cancer Genomics Consortium, co-directs the UCSC-Buck institute genome data analysis center, directs a big data resource for NCI to develop high-level information from CGHub raw DNA/RNA sequence data, and leads the pathway analysis for a prostate cancer Stand Up To Cancer and Prostate Cancer Foundation "Dream Team."
*******************************************************
If you need to join the CCD Colloquium remotely, please follow the instructions below.  If you do not have Microsoft Lync installed on your computer, you can join the meeting using the Lync Web Plugin.  You may click on the below link "Join Skype Meeting" to get started and can review the attached documentation on how to install the Lync Web Plugin if needed.  Thank you.
………………………………………………………………………………………………
Conference ID: 8764183180
Help  This is an online meeting for Skype for Business, the professional meetings and communications app formerly known as Lync.
Join by Phone:
Toll-free number: 1-866-715-6499
Toll number: 1-719-325-2776  Find a local number