When:
November 11, 2016 @ 9:00 am – 10:00 am
2016-11-11T09:00:00-05:00
2016-11-11T10:00:00-05:00
Where:
Rooms 407A/B BAUM
5607 Baum Blvd.
The Offices at Baum
Center for Causal Discovery
Distinguished Lecture in Causal Discovery
University of Pittsburgh, Carnegie Mellon University,
Pittsburgh Supercomputing Center and Yale University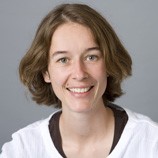 Marloes Maathuis, PhD, Associate Professor, Department of Statistics, ETH Zurich, Switzerland, "TBA," at 9:00 am on Friday, November 11, 2016, in Rooms 407A/B BAUM, 5607 Baum Blvd., The Offices at Baum.
Abstract: TBA
Biography:
*******************************************************
If you need to join the CCD Colloquium remotely, please follow the instructions below.  If you do not have Microsoft Lync installed on your computer, you can join the meeting using the Lync Web Plugin.  You may click on the below link "Join Skype Meeting" to get started and can review the attached documentation on how to install the Lync Web Plugin if needed.  Thank you.
………………………………………………………………………………………………………………………..
Conference ID: TBD
Help  
This is an online meeting for Skype for Business, the professional meetings and communications app formerly known as Lync.  Join by Phone:  Toll-free number: 1-866-715-6499   Toll number: 1-719-325-2776  Find a local number